Finally, we're back from the show, and we're also back to normal, whatever that means  🙂
ICAST is the world's biggest fishing trade show, and ICAST 2016 in Orlando, FL, was the first trade show that we participated in.
Here is an overview of our 400 square ft booth:

Camera: Yadin Rosen
Captain Larry Jarboe (wearing the Wavewalk cap) worked in the booth during the entire show. Larry did a fantastic job, and his presence at the booth was very enjoyable.
We had many visitors, both expected and unexpected, and we had a lot of fun.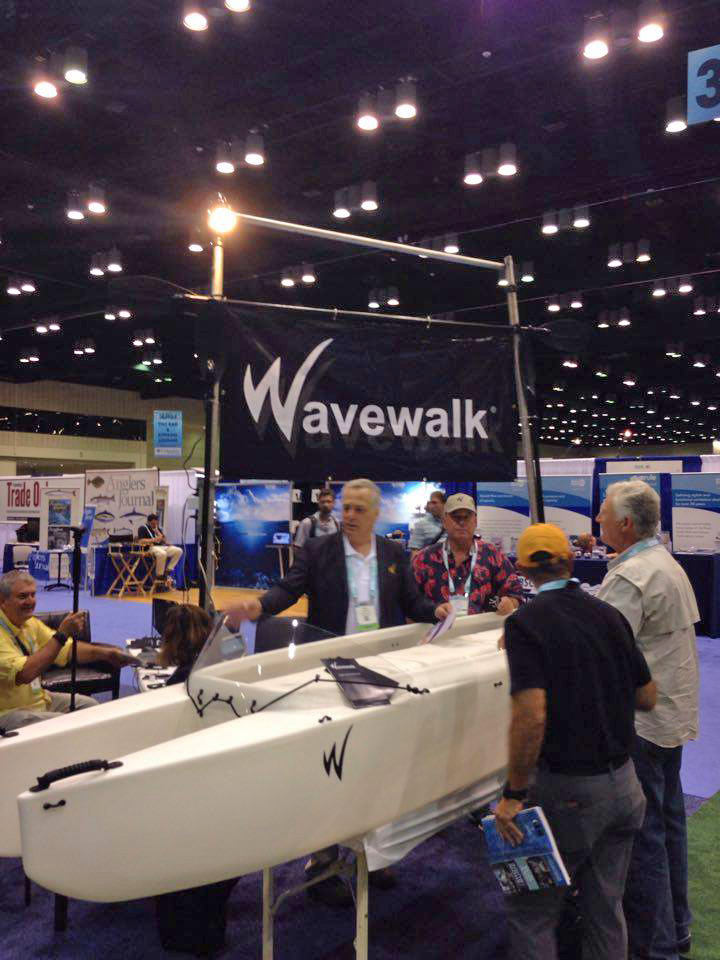 We showed 4 Wavewalk 700, in the 4 color combinations. 3 boats were displayed on the ground, thus allowing us to give dry demos and letting customers get a close look and feel of the product. The Microskiff was displayed higher, facing the main isle.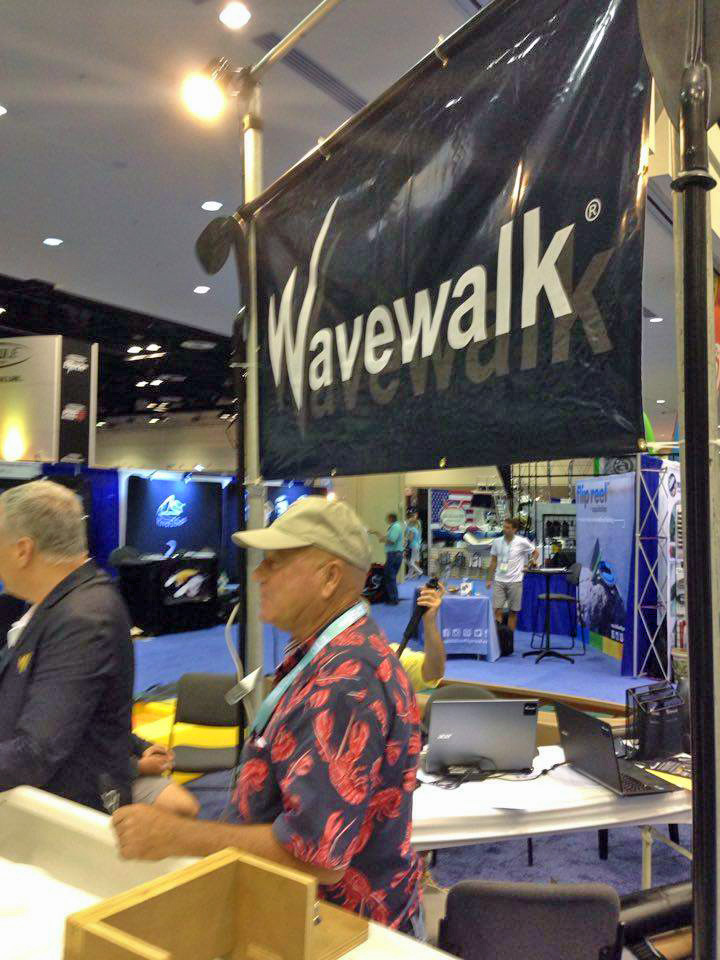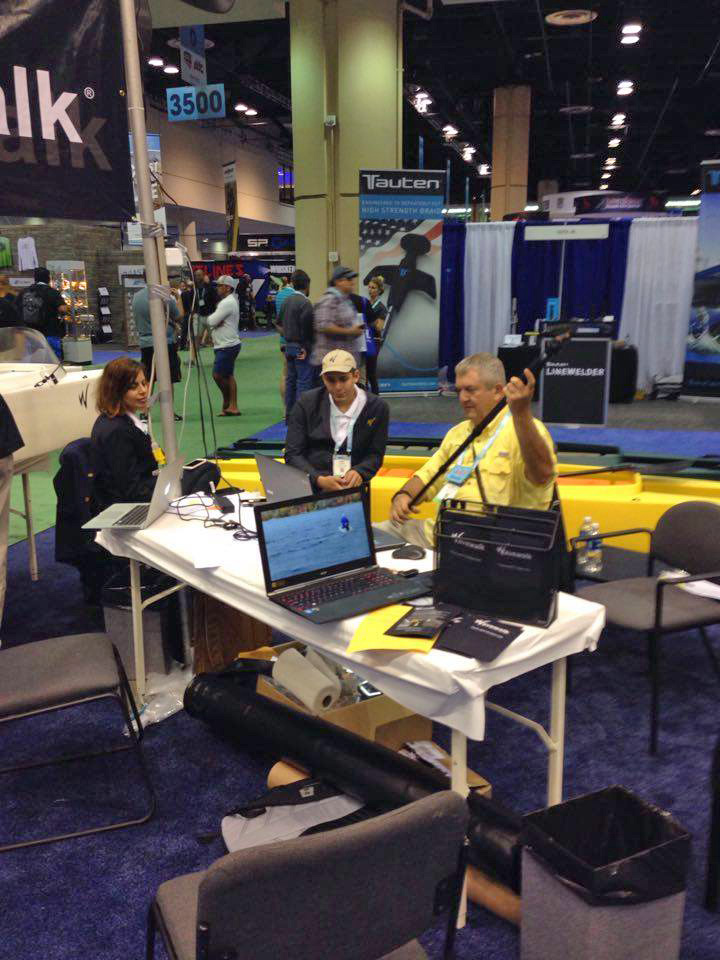 The booth wasn't very elegant, to say the least, but it was practical, and allowed us to engage multiple clients simultaneously on its four sides.
We had two laptops playing Wavewalk videos non stop, and a virtual office that allowed us to stay in contact with the world outside…

A 'dry demo' on the floor. People could walk into the boat, feel it, and step out. They could also lift it, and see how lightweight it is.