Key Largo, Florida
A couple days ago, I launched my W700 for the first time. It has taken a couple weeks to get my stone crab traps set up and dropped overboard from my commercial fishing boat "Line Dancer". This vessel, a 27′ Lindsey w/ a B-series Cummins diesel, will make a fine mother ship to transport the W700 and my W500 to the Everglades, wrecks, reefs, and Gulf Stream waters surrounding Key Largo.
My initial observations include:
The W700 is the ideal family or couples vessel for economy and ease of transport. Where will you find a tandem yak that combines the best qualities of a kayak, canoe, catamaran, stand-up paddle board, and micro-skiff in one boat?
The W700 really is a magic boat. Not only is the W700 more stable and roomy than the W500 (which was the most stable yak I had previously used), the air tight buoyancy straddle seat is a major safety improvement. The center holes in the separately molded flotation seat can be used as rod holders. I plan to install a removable PVC post in one to hold a waterproof GoPro camera for videos.
Though a double paddle works fine to propel the W700, I prefer to use a canoe paddle. The W700 and W500 Wavewalks actually solo paddle easier than a canoe but you should know the J-stroke, sweep stroke, and other canoe paddling techniques to use a canoe paddle effectively.
Presently, I do not intend to make major mods to the W700. But, in time, there will be fore and aft motor brackets for both gas and electric motors as well as an anchor bracket and rod holders.
It is obvious, that the W700 is a great addition to the Wavewalk series but the W500 will travel with me up and down the East Coast from the Chesapeake to the Keys by truck bed or car top. The W500 is more portable for a solo yakker. Thus, it still has an important place in the product line.
I know many of the Wavewalk owners have put away their vessels for the winter. But, the temperature in the Keys is in the 70 degree range and the skies are mostly blue and sunny. So, there is still great fishing and boating to be found here in the Caribbean of the U.S.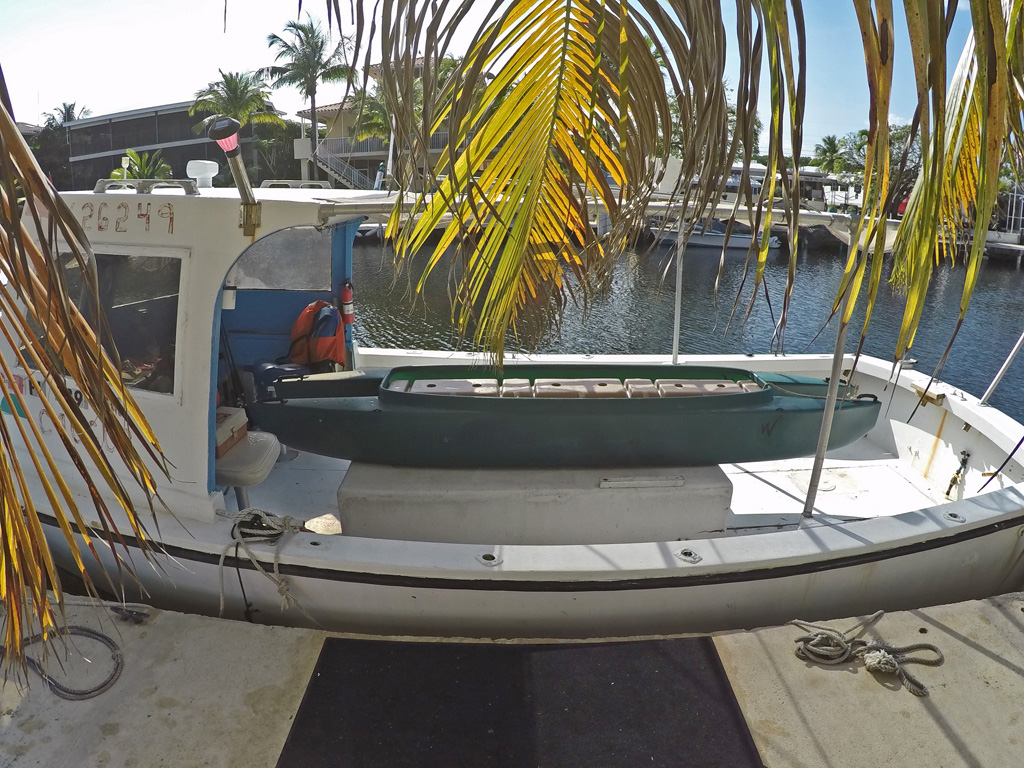 More fishing adventures with Capn' Larry »