The S4 mold got coated with Teflon, and our mold makers are done with its final inspection.
It's on the way to its new home at the production facility where our kayaks and boats are made.
Developing and producing such a large size cast aluminum tooling is a complicated and lengthy process, and it was carried out pretty much on schedule.
We are planning to produce the first S4 units next week.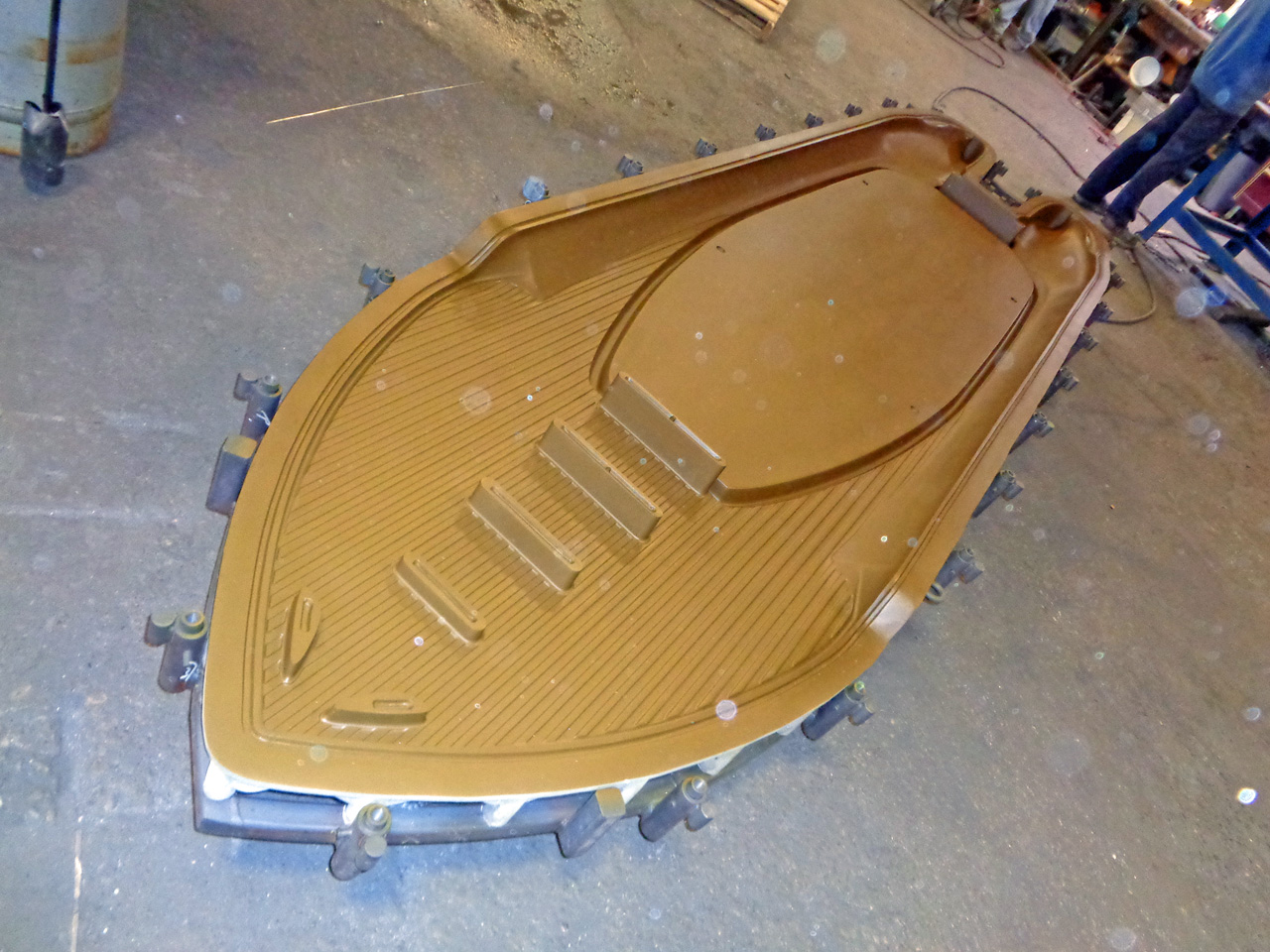 The purpose of coating the inside of a mold with Teflon is to prevent the Polyethylene from sticking to the mold after it's cooled down.
If the Polyethylene sticks to the mold, the production team can have a hard time taking the molded boat out.