By Jon Cohen
Massachusetts
My W700 arrived on last Monday. My son wanted to head out to the nearest pond straight away but the rain put a stop to that. The weather was much improved on Wednesday afternoon so we headed out for our first trip! We carried the boat out of the house (happy wife 🙂 ) and easily loaded it on top of our SUV. I ran nylon tie-down straps through the pad eyes and secured the boat to the rack.
We arrived at the pond, removed the straps and had the W700 in the water in 5 minutes.
My son and I stepped in and pushed off from the shore. Good call on recommending the 9′ paddle. Paddling was easy. So easy that my 13 year old volunteered to take over.
There was a fair amount of wind but it didn't seem to cause us any problems. We spent a very comfortable (no back ache) hour on the pond, stepped out (dry of course) and loaded the boat back on our SUV in no time.
My son decided he was cold so he headed in to the house as soon as we got back home leaving me to remove the boat from the SUV. No problem! It is so easy to handle. I took it down and slid it across my yard to the storage area at the back of my house.
We've been out three times so far and I already caught my first fish of the season!
Looking forward to many more fishing trips in my W!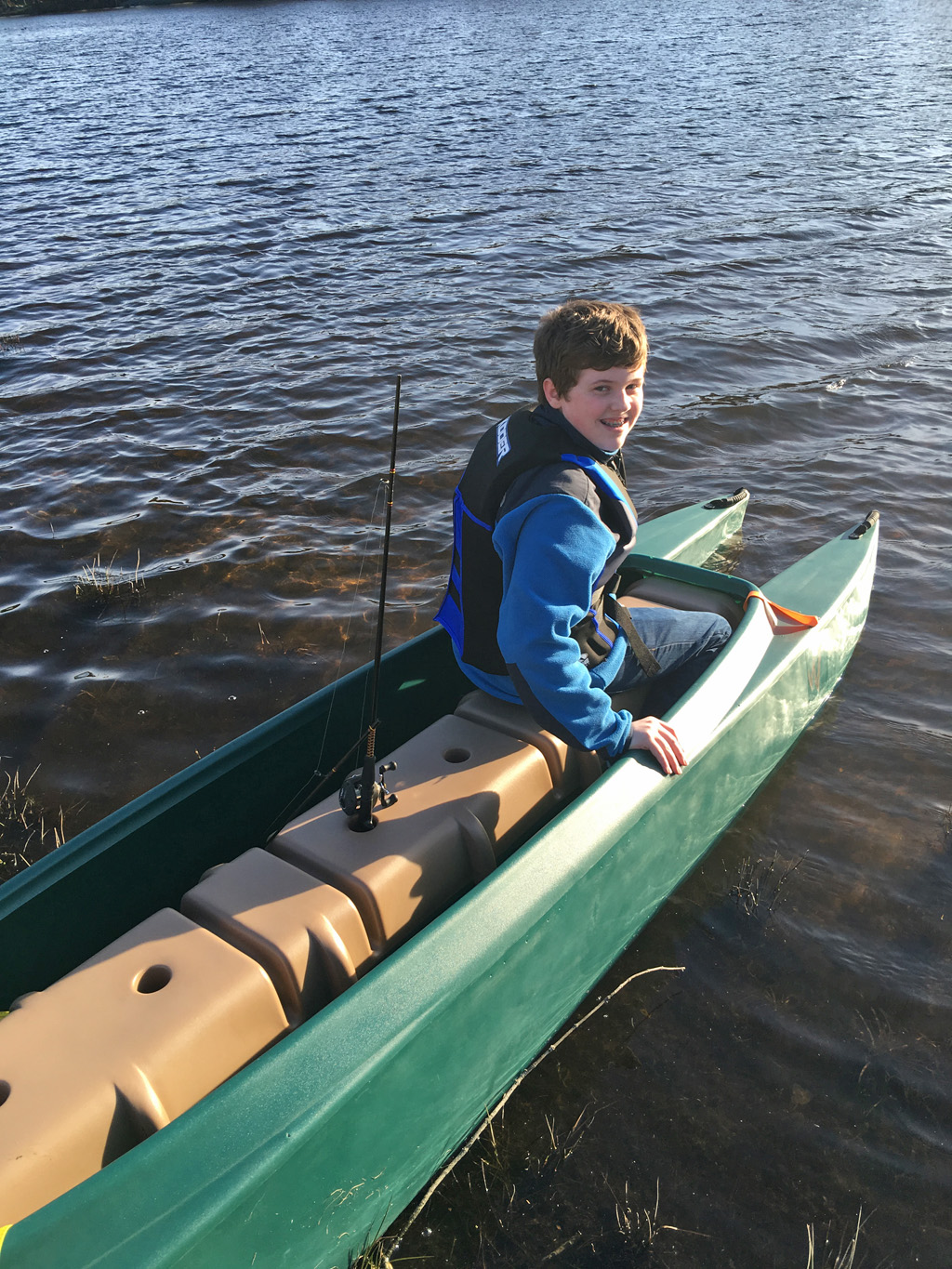 ---