Rafael Francke
California
Here are some pictures from before and after I repaired the damage in my new Wavewalk S4.
The S4 took flight off my truck on the freeway, taking with it the metal rack off the truck. The forward rack had actually disengaged from the truck bed.
The S4 was still tied to the truck bed at the back…
Imagine a truck going at 55 mph in heavy traffic, and towing an overturned S4 kayak with its bow pointing backwards, without a trailer, and with the bow used as a trailer wheel…
Not a good thing, but the damage in the S4 was light relatively to the driving speed and the distance I had to drag it until I got to the road side, pass three lanes of freeway.
The boat is fixed, strong, and the bow has the same flex as the rest of the boat.
I also did a "reverse" leak check. After the tight job I had done I did not expect to see any leaks, and after I filled to bow with water there were indeed no leaks.
The boat is ready for use again.
Thanks to Wavewalk for the Polyethylene sheets.
Before the repair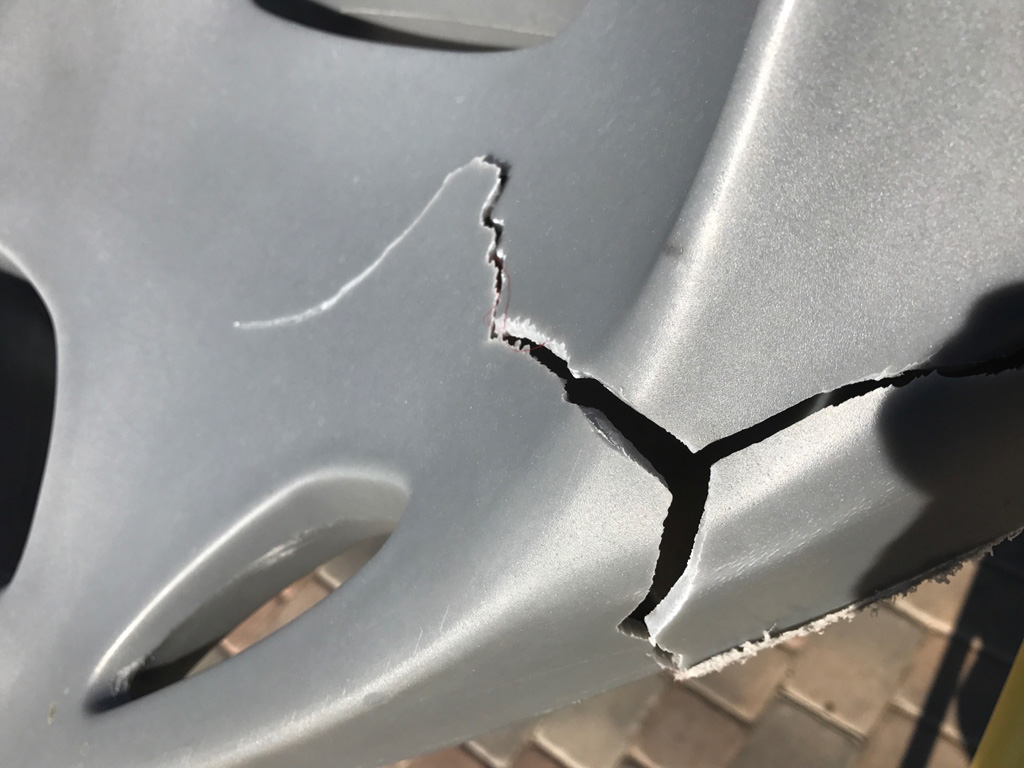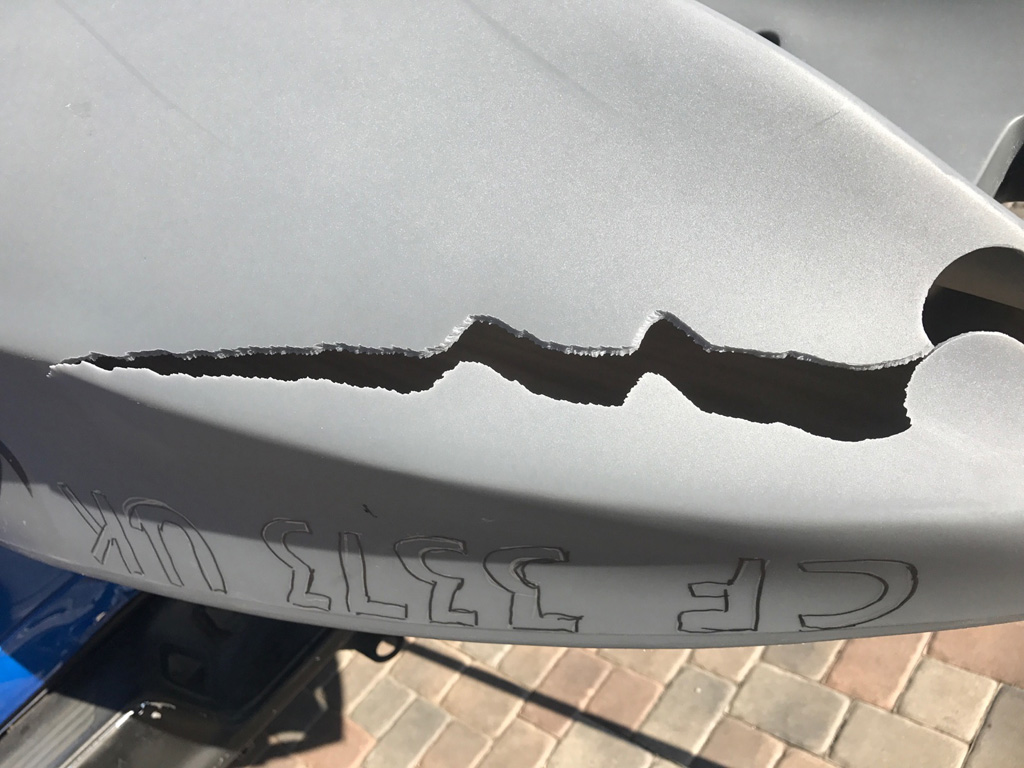 After the repair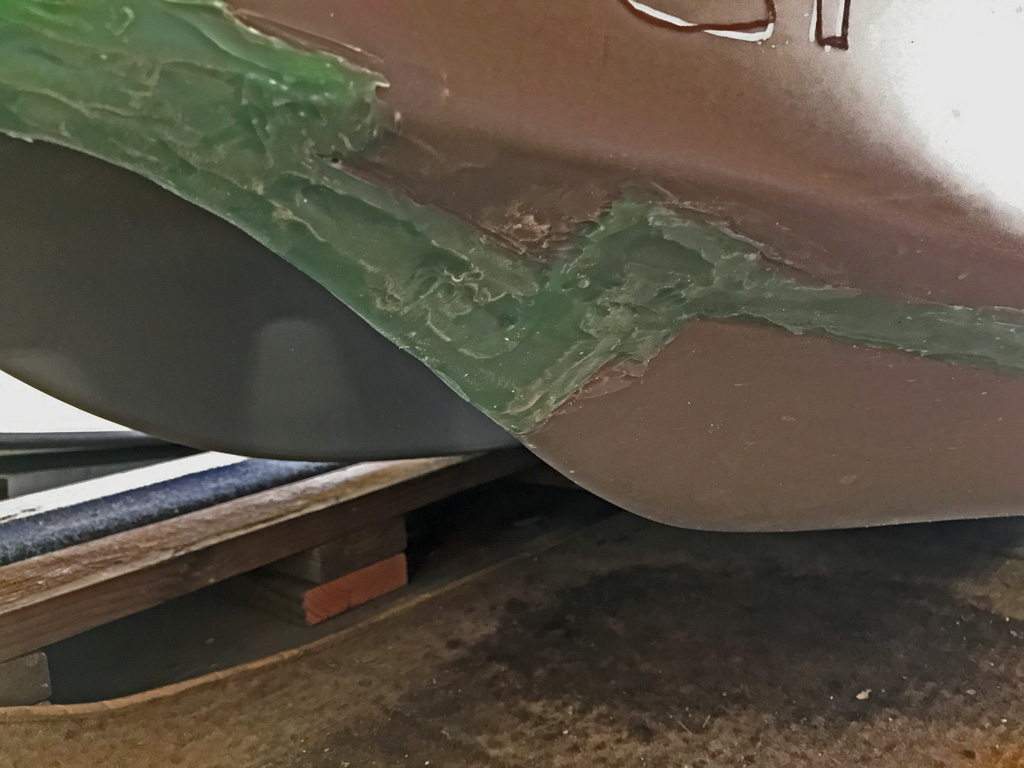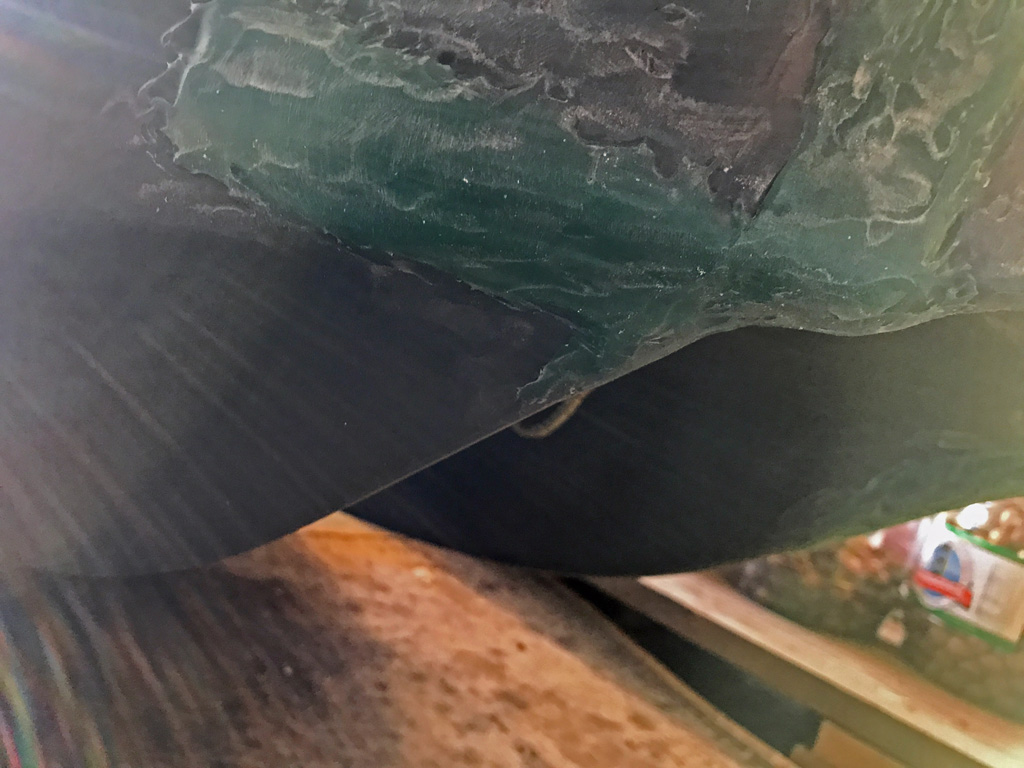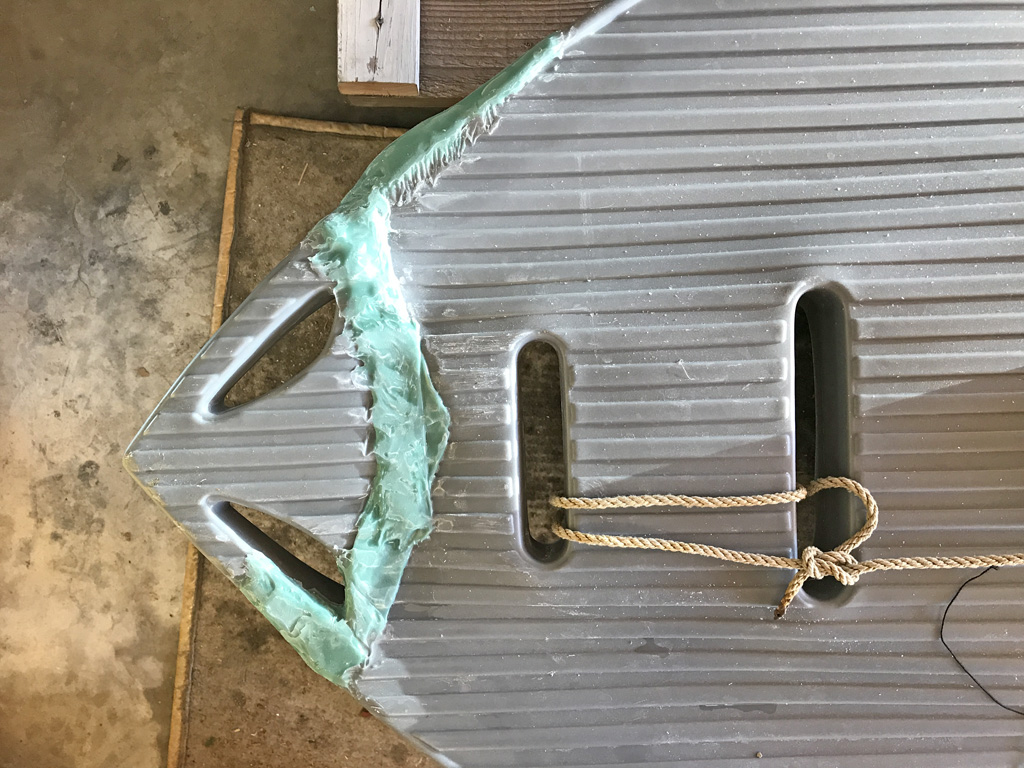 Repair –
First I clamped the location of the damage in order to close the gap in the boat's wall.
Then I used a commercial heat gun. It's a kind of heavy duty hair dryer that will reach a temperature that allows to solder copper tubing.
I heated the location of the damage to a point of "shiny looks", just before the Polyethylene surface starts to melt completely. Then I let it cool off, and the boat was back to its original shape.
I cut the repair PE material to 1.5″ wide strips.
Holding the strips at one point, the other touching the repair location, with the heat gun aiming at the touching point of the hull and the repair material, I heated again to the point of almost melting and laying the repair material on the needed location (it feels like a wet rag) using a patty knife (knife also heated by being close to the location) I spread the material to be smoother, and I rounded edges.
The boat doesn't look like a beauty queen now, but it is bonded on both sides of the damaged area, with a healthy overlap.
I did cover the location twice over.
After all was done, I smoothed the rough areas with a sanding disk.
---