By Captain Larry Jarboe
Some thoughts about the Wavewalk S4
Beautiful lines!  It may be the Cadillac of kayaks but it looks like a seagoing Corvette.  Is it a high performance motor yak or a portable runabout?
Super stable.  Because it looks so seaworthy, most other powerboats do not slow up when passing port to port.  No problem.  The S4 slides through wakes easily without leaving planing mode.
It seems to run a little faster than the W700 with the same motor.  I believe the wider hulls act like a pair of skis to help the boat skim across the water.  Handling tiller, camera, and a GPS at one time is beyond my skill set.
Tracking through turns while planing is wonderful.  The boat's stern does not slide like many skiffs do.
The S4 is so easy to spin your body to face the outboard motor because the hulls are so wide.  You can keep your feet inside the vessel.
Also, the S4 is the perfect vessel for folks who are tired of maintaining their leaky inflatable tenders.  Or, people who want a lifeboat that can be used for shade or transport, too.
I still think the W700 is the boat that does it all, but the S4 is the boat that does it all, and more!
The video shows 15-20 knot wind close chop.  No problem.  Try paddling against this.
Larry J.
P.S. – This boat could make a run from South Florida to Bimini.  But, for the time being, I will be staying in waters managed by our Country.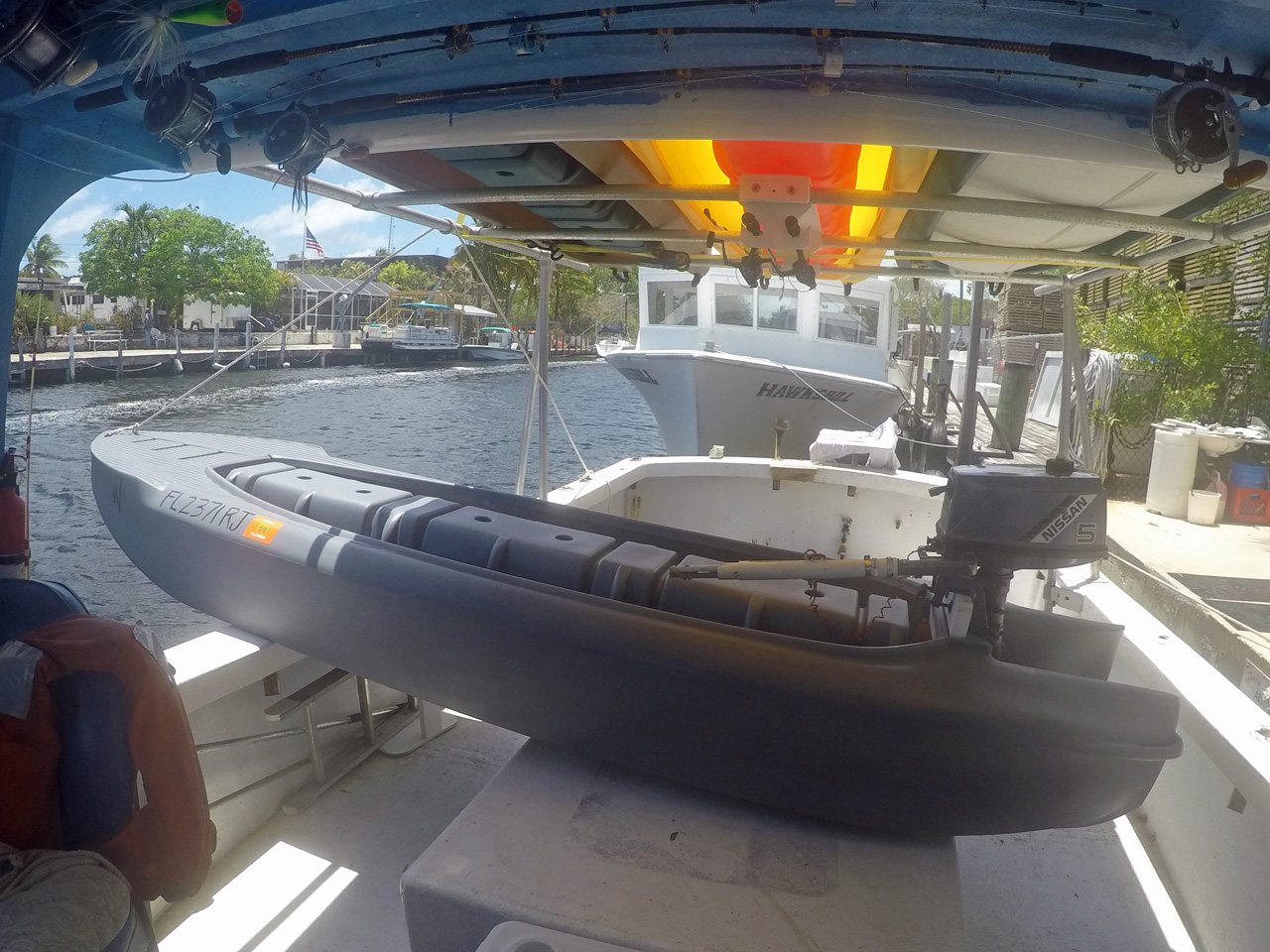 ---
Larry also offers guided fishing and diving trips in the Key Largo and the areas that surround it »