By Galina Slastenko
Massachusetts
The kayak was beyond all expectations!
On the very first time we used it to get to our camp site, loaded with all the gear we got into a strong rain storm with wind, so strong, that it was difficult to see on a mile paddle.
Not for a moment I had any doubt in the fact the kayak just doesn't care. It was easy to handle, incredibly stable and just a pleasure to operate.
We actually loaded it on top, front and back, and between us – it was still stable.
I did have some trouble to get out when the gear was around. But this is a fishing boat, not a camping canoe, maybe I am asking too much.
I think for the next trip we will make some kind of harness to attach to the front and back, and load our most light dry bags on top connected with harness for security. That will free leg space. We do not have that many pictures though – just two worth to show – one right before the rain and one on our way back – beautiful Vermont summer day!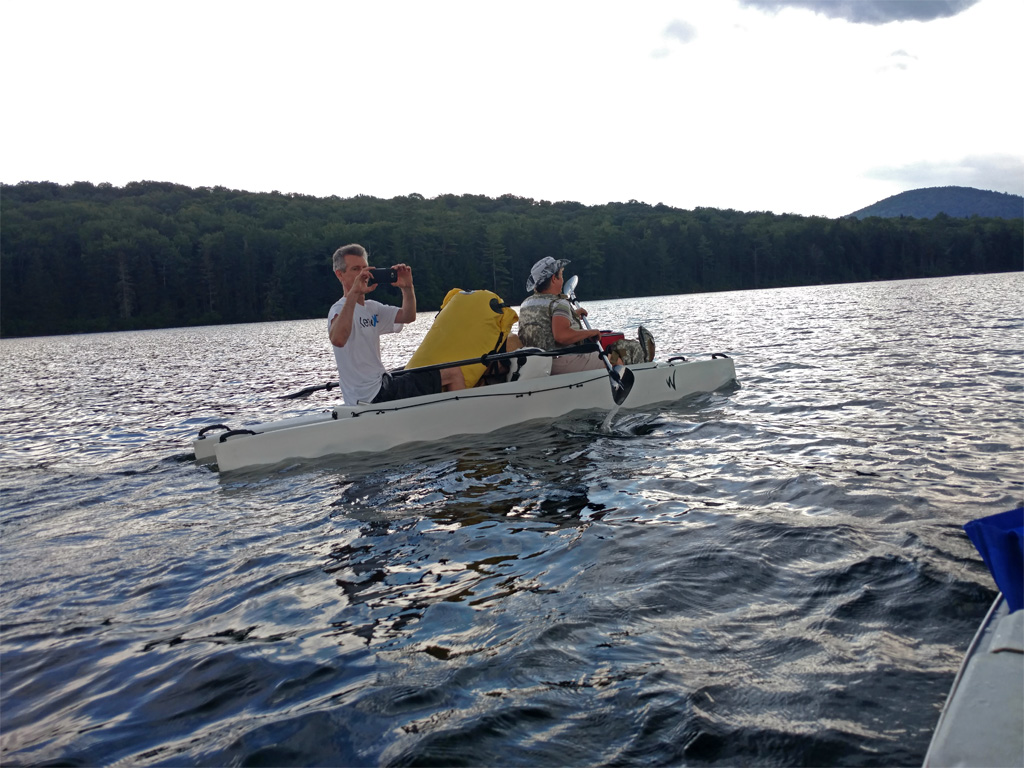 ---