By John Sealy
I have been working on outfitting my 700 for fishing and other activities.
Here's a few pictures I thought you may enjoy.
Me with my grandchildren, how many kayaks/small boats could you do this in?
My preliminary Railblaza console set up (got good ideas from Joe Stauder) and the first rough version of the 'Sealy Seat.' I hate that the picture has a brown bottle stuck in a hole in the hull. Picked bottle up to trash it.
Picture of happy customer with seat.
The 700 at dock of Merchants Mill Pond State Park ready to go look for gators and snakes….found both.
Note Railblaza base mounts on transom. Console set up for rod holder, GPS/phone holder, and GoPro mount.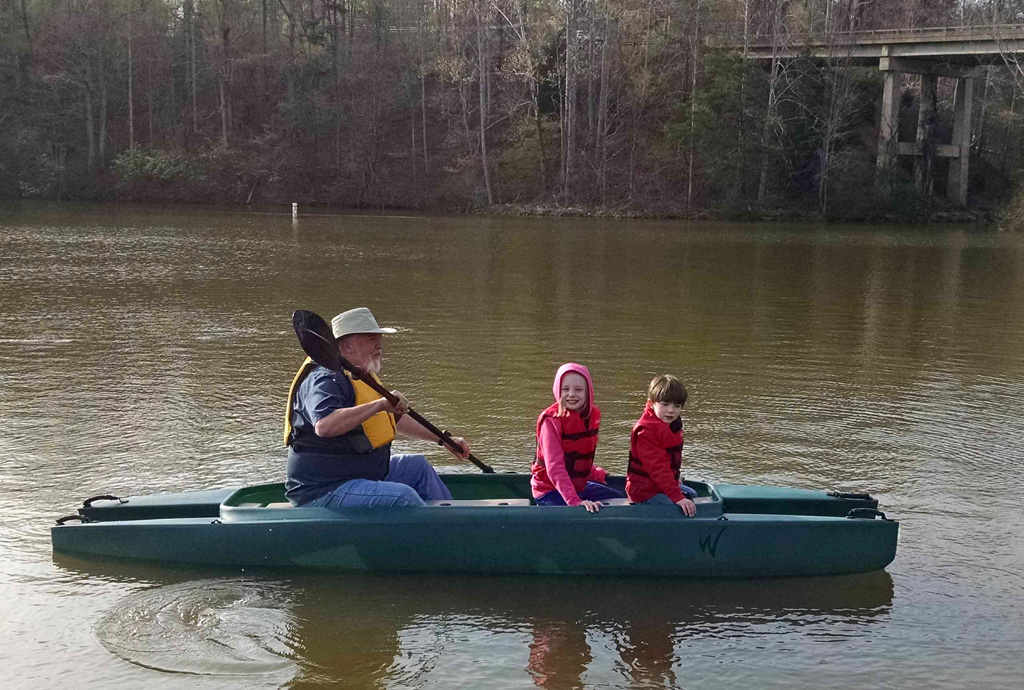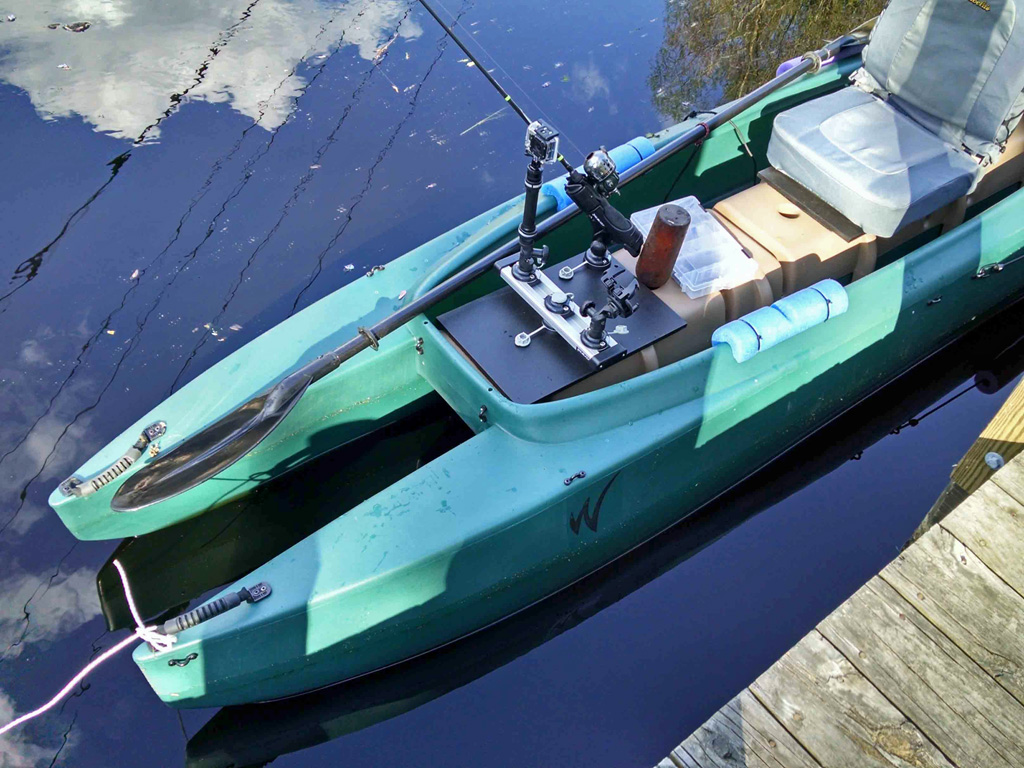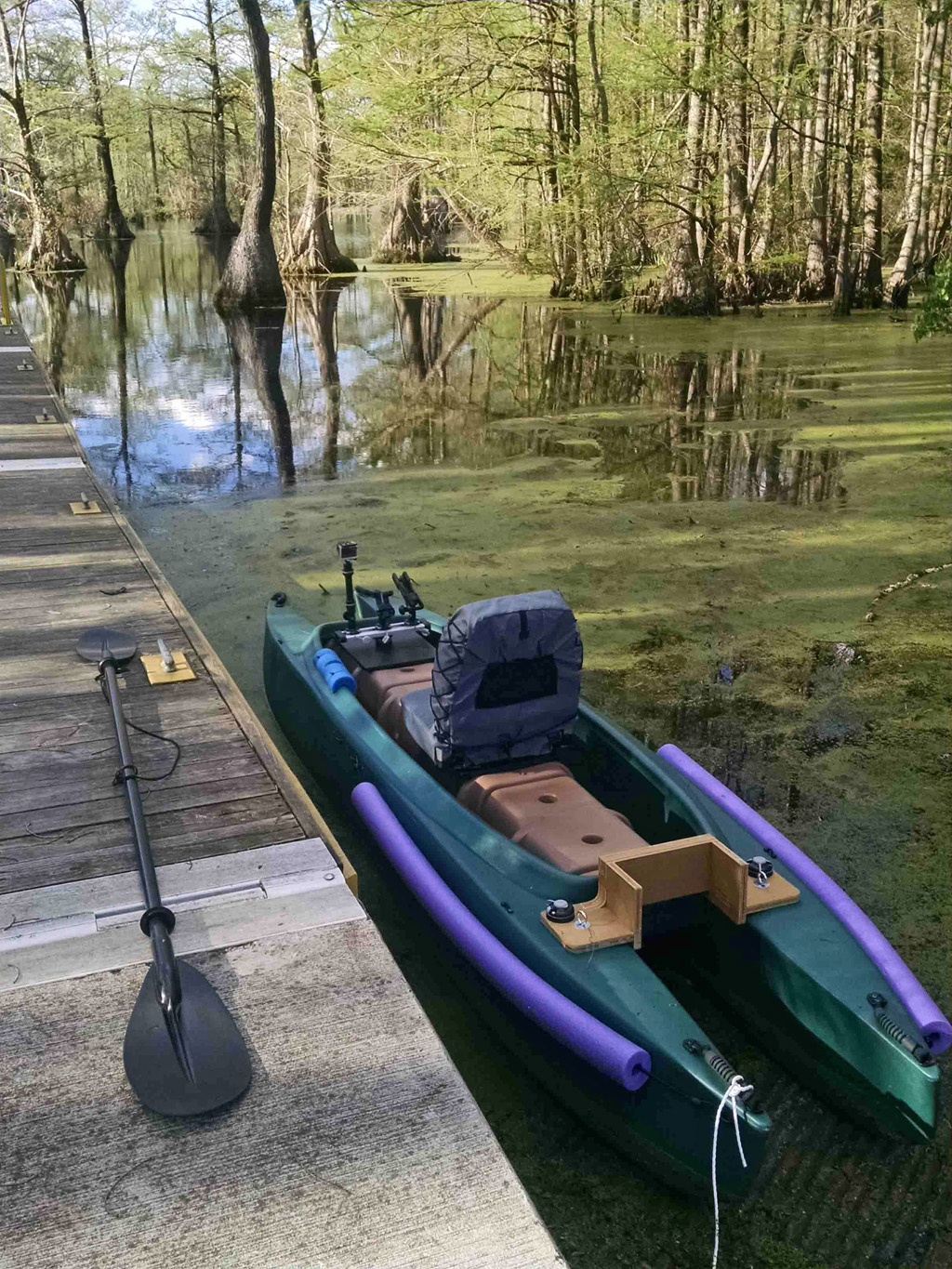 The noodle sections attached to the cockpit edges in front of the seat are notched on top so I can lay the paddle crosswise when fishing and want it close at hand.
The two noodles outside at rear they are just overkill and used as bumpers on docks and helped protect the boat when in the bed of my truck.  They're not in the way attached to pad eyes, and thought I could feed them to a gator 😀 if needed.
---