By Will D'Amato
Blue Hill, Maine
Will is a regular client, and not a dealer, but he can show you his S4 microskiff if you're seriously considering ordering this boat, and you'd like to see one before you place your order.
His phone number is (207) 385-1935
I found a used 6 HP Mercury long shaft outboard motor, and with 3 of us aboard we achieved 7.3 MPH at full throttle.
I fabricated a hitch mount for my Mercury for about $100 including all hardware, lumber, pair of cam straps keep it from swaying and prevent any bouncing or shock.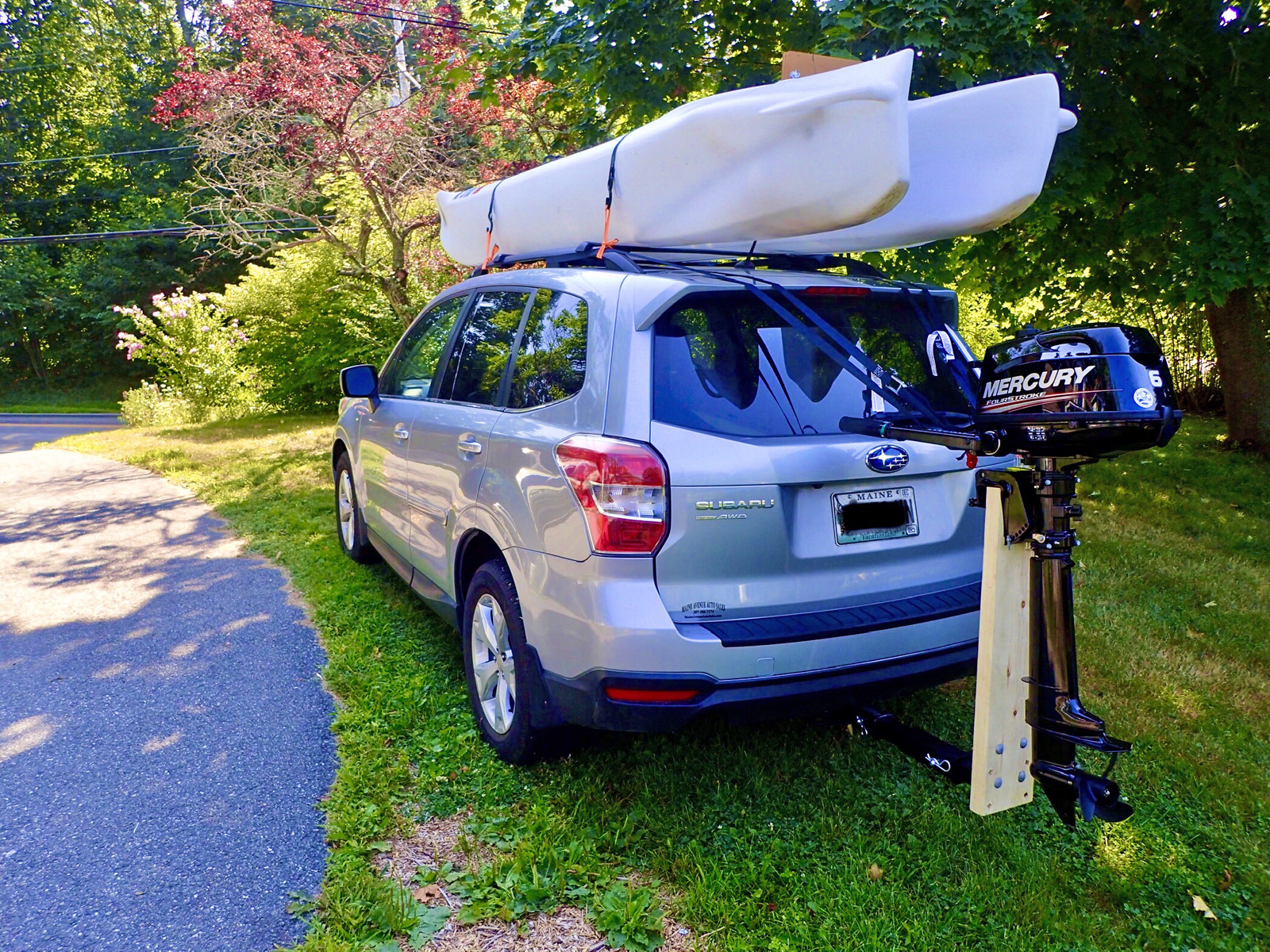 Boy, are we ever pleased with our S4! We were duly impressed with it as soon as we took it out for the first couple of times.
We've discovered some desert island beaches we'd otherwise never have access to. Bigger swells can turn us a little sideways if you're not paying attention to their direction. Out in Blue Hill Bay they can be rolling Southerly closer to the island shore then suddenly change 90° once you're navigating more open waters again.


Green Island light above. Solo Saturday trip.


Toddy Pond, Thursday. It was choppy as hell. More than Blue Hill Bay. Blue Hill in the distance for reference. We cruised from the ramp in Orland, through Surry & Penobscot to Blue Hill before returning to Orland. Getting the bow up and pushing higher speeds allowed us to skip over most of the chop on the way back.  It's littered with over 100 waterfront homes, docks & probably as many boats. There was a drowning fatality there Saturday when a PWC collided with a boat at high speed. We were saying on Thursday, "I would not want to be here on the weekend". On Sunday we heard the news.

Pond Island Preserve, Frenchboro, Maine

This is located 5 miles from the launch at Naskeag. Dozens of lobster pots, a sandbar, and some rocky areas to watch out for, but well worth the trip. Actual sand beaches are the highlight!
Most of the shore here is rocky & "beaches" are composed of crushed shells that require water shoes to walk on comfortably. Lots of unmarked private property along the mainland as well to run ashore to wade or take a dip.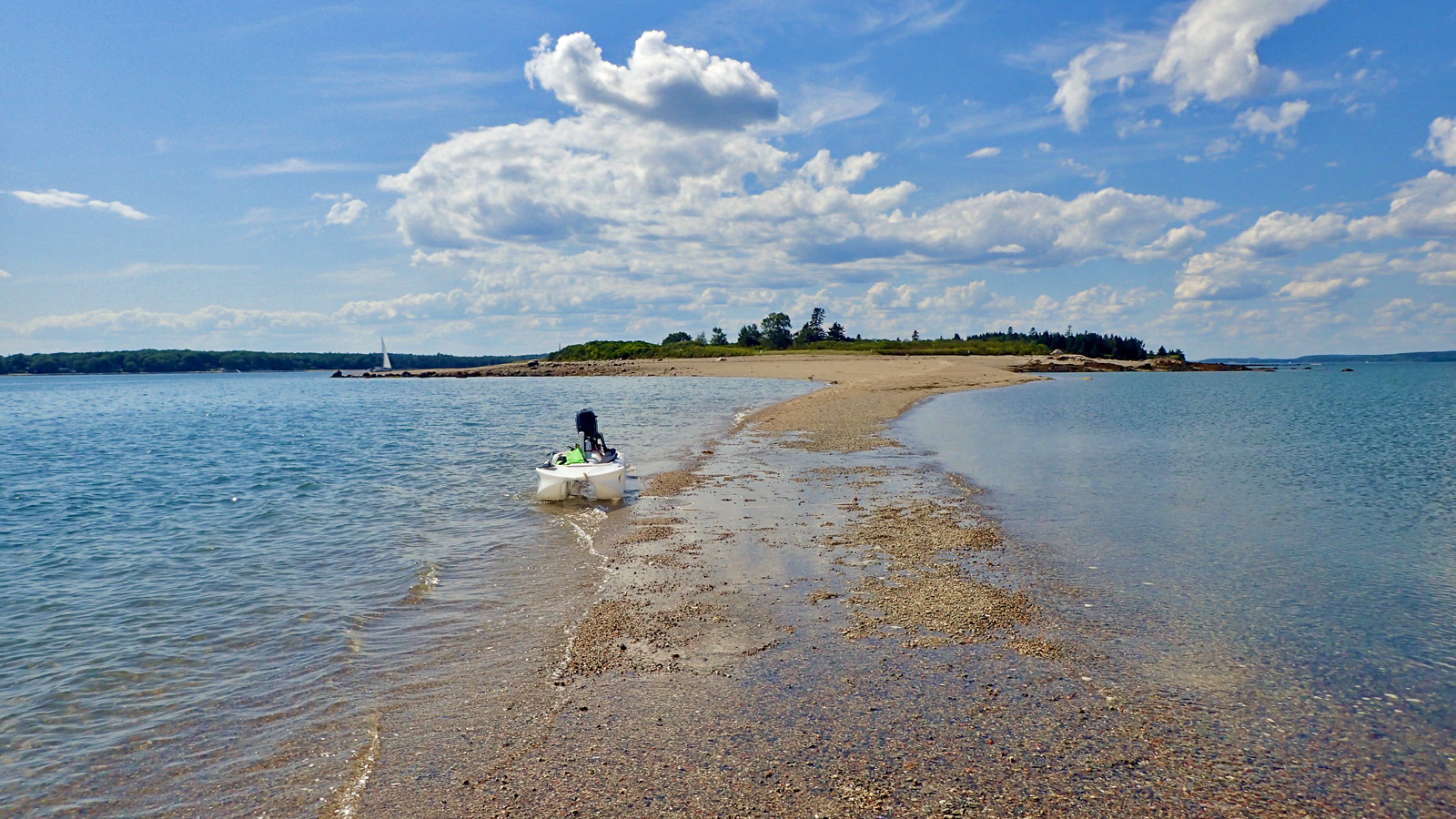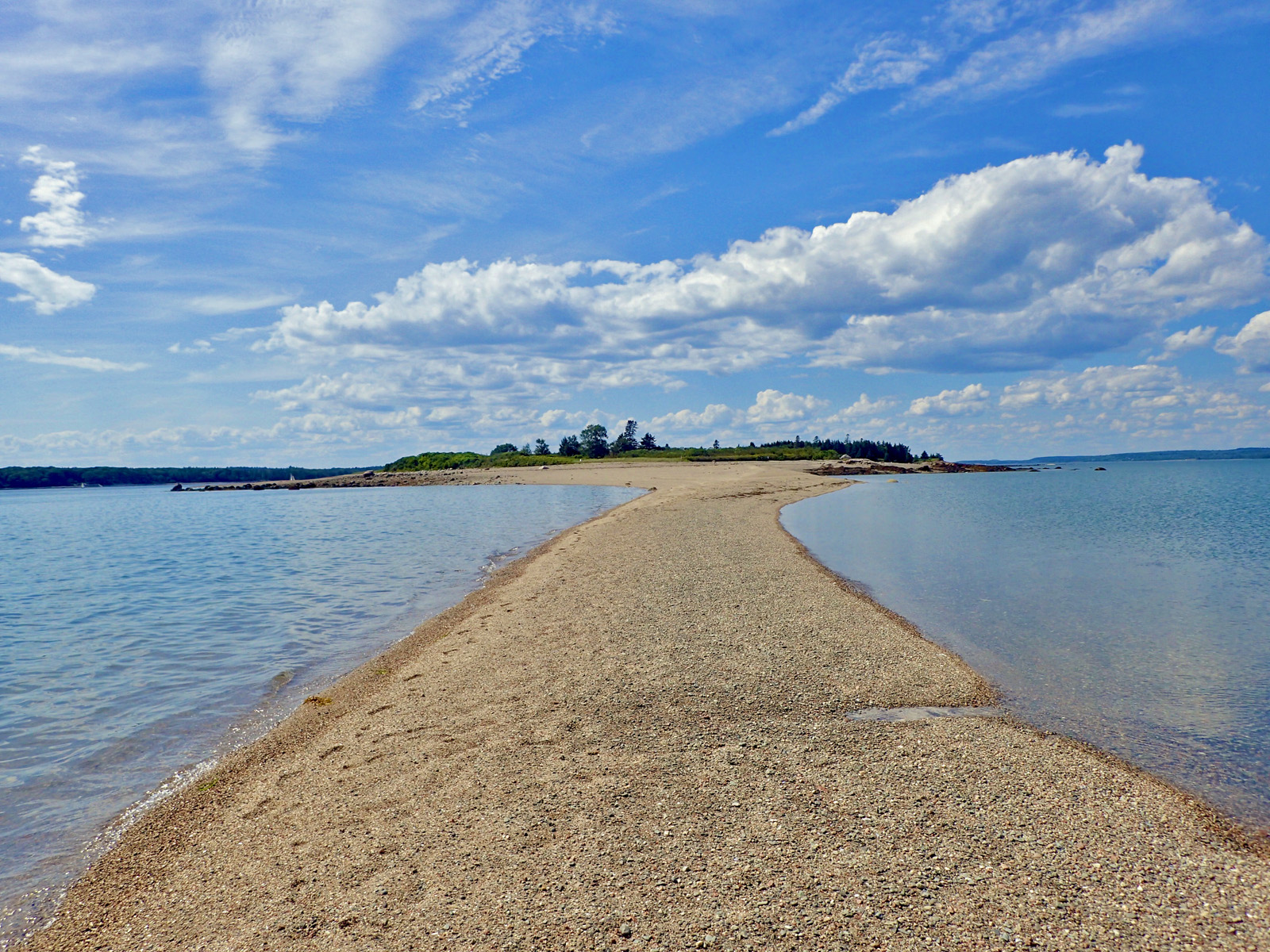 I fashioned a strap "ladder" to try re-entry from the bow the next time I go out with a passenger.
Will & Mary