By Steve Lucas
The seat swivels. You can do this with any el cheapo, plastic boat seat.
This is still a prototype but it works pretty well. The objective should be tho have the bottom of the seat flush against the saddle while still being able to swivel. This way you don't raise your center of gravity much and it eliminates the need for drilling holes in the boat and metal or plastic swivel bases.
1 Rubber Stopper – Amazon
4 1/2 inches of PVC pipe
1 Carriage Bolt – 1 Nut – 2 Washers
The cushion is optional.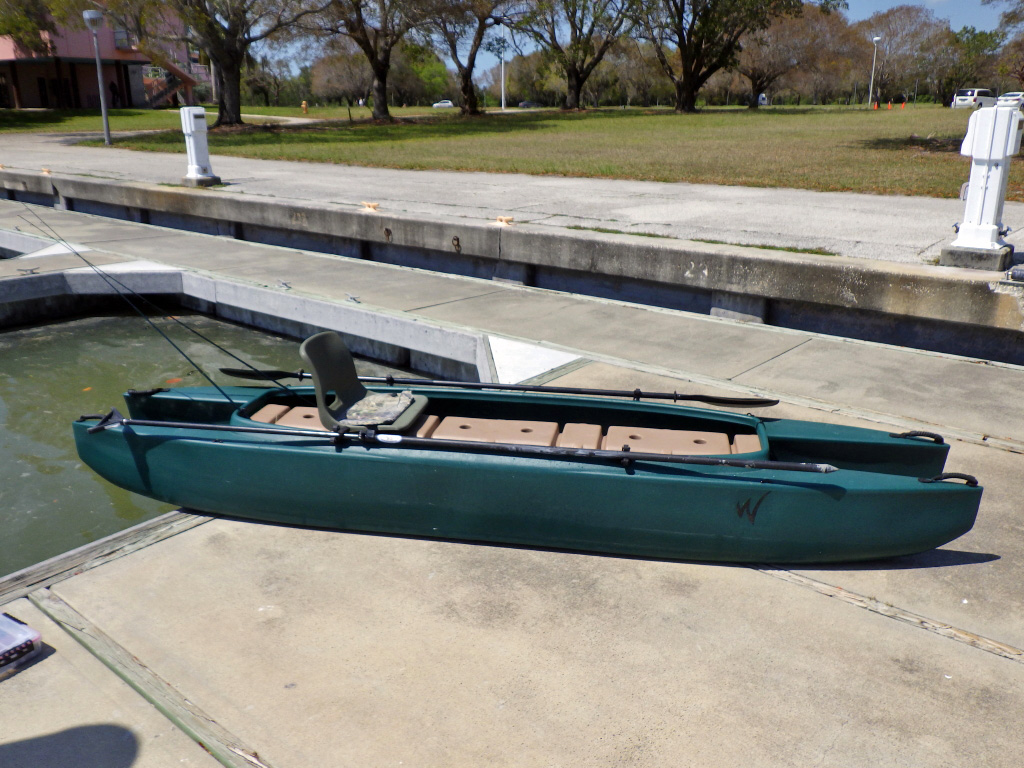 More fishing and rigging with Steve »