By Ernie Balch
New York
I spent all afternoon yesterday fishing in the W700 while my wife Diane fished from the W500. The W700 sits flat as a table while fishing, and it moves smoothly through the water when paddling.
Both boats fit nicely inside my van.
When I paddle the W700 it is quiet and it glides. It carves nicely like a canoe when leaned over. I can paddle down narrow meandering channels easily leaning the boat to carve turns. This method helps compensate for the great straight line tracking of the boat.
Diane had the 500 and I had the 700. Both of us paddled hard for shore and it turned out that the boats are evenly matched in terms of speed with their loads of 118 and 300 lbs… I could not catch her and she could not pull away from me.
Here are pictures and a video showing me and Diane testing the W700 –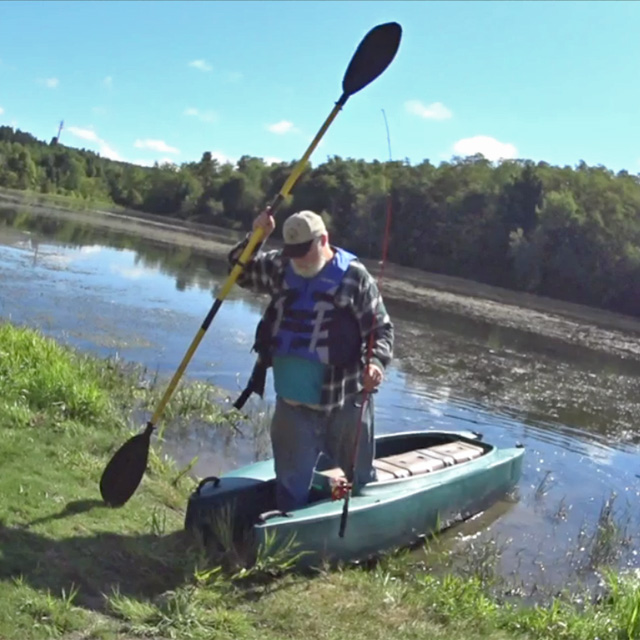 And this is the video "Grandma Can Paddle!" showing Diane (a 64 year old grandma) playing with our new "Sunshine" W700: