Five W owners have been paddling their wavewalks around Ozello in recent days enjoying the beautiful sunrises and catching a few trout, redfish and snook.
Bob Smaldone can be seen in his usual standing position fishing the mangrove shoreline.
Dick Sherman was paddling while resting his back on his custom made backrest, and Art Myjak enjoyed his maiden voyage in his new W.
Ed Wheeler also came down for a day with his W from Lake City.
I directed traffic and managed to get a few pictures.
We continue to get lots of stares from other yakers in the area.
Gary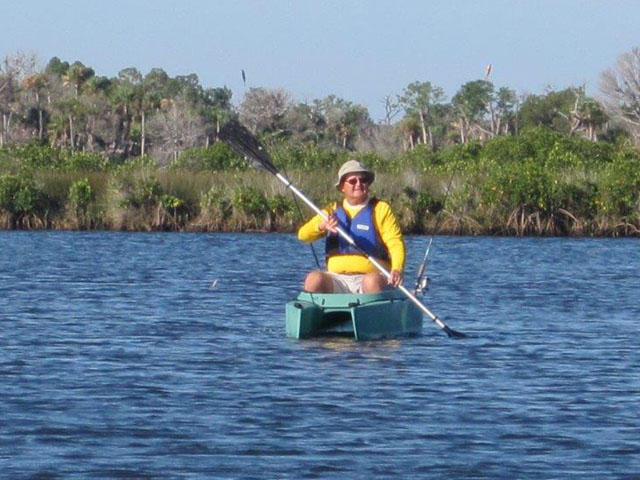 ---